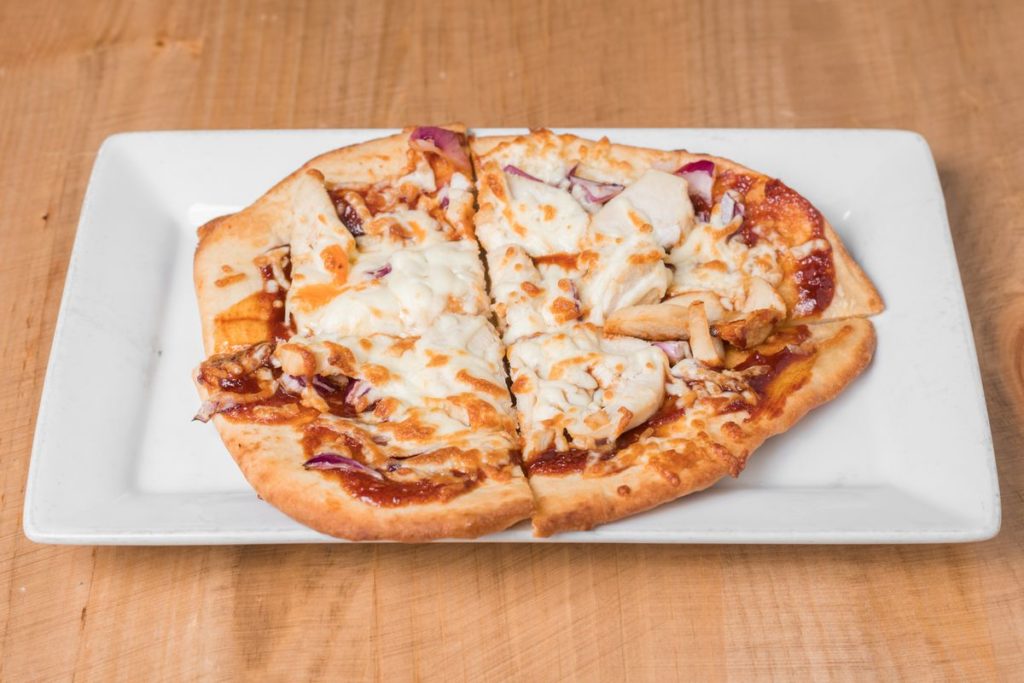 Hand Streched Naan Pizzas
BBQ: Chicken, BBQ Sauce, onion and mozzarella cheese.
Alfredo: Crispy chicken, Alfredo sauce, cheese, pineapple and bacon.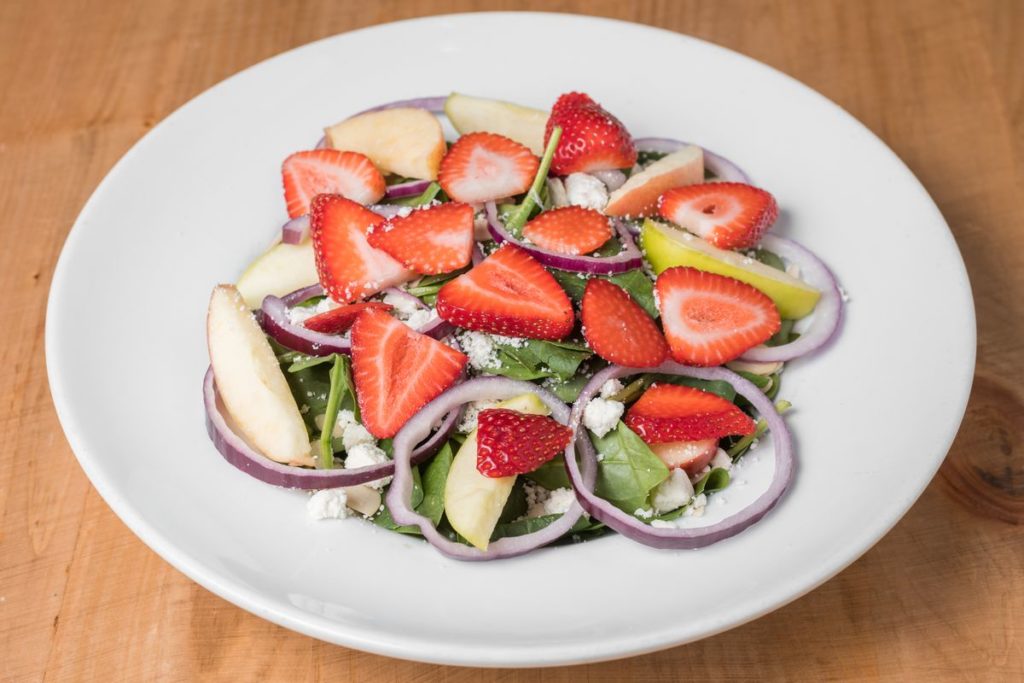 Strawberry And Spinach Salad
Spinach, strawberries, apple slices, almonds, red onions, and goat cheese, with a grapefruit dressing.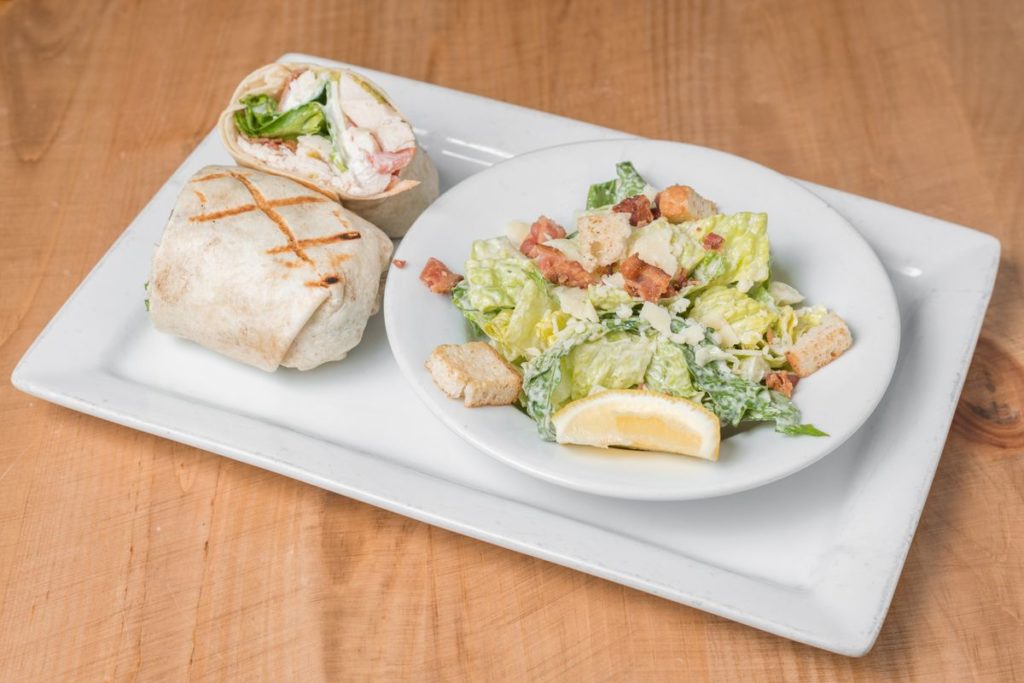 California Chi

cken Wrap

Grilled chicken, avocado, bacon, lettuce, tomatoes, and Pepper Jack cheese.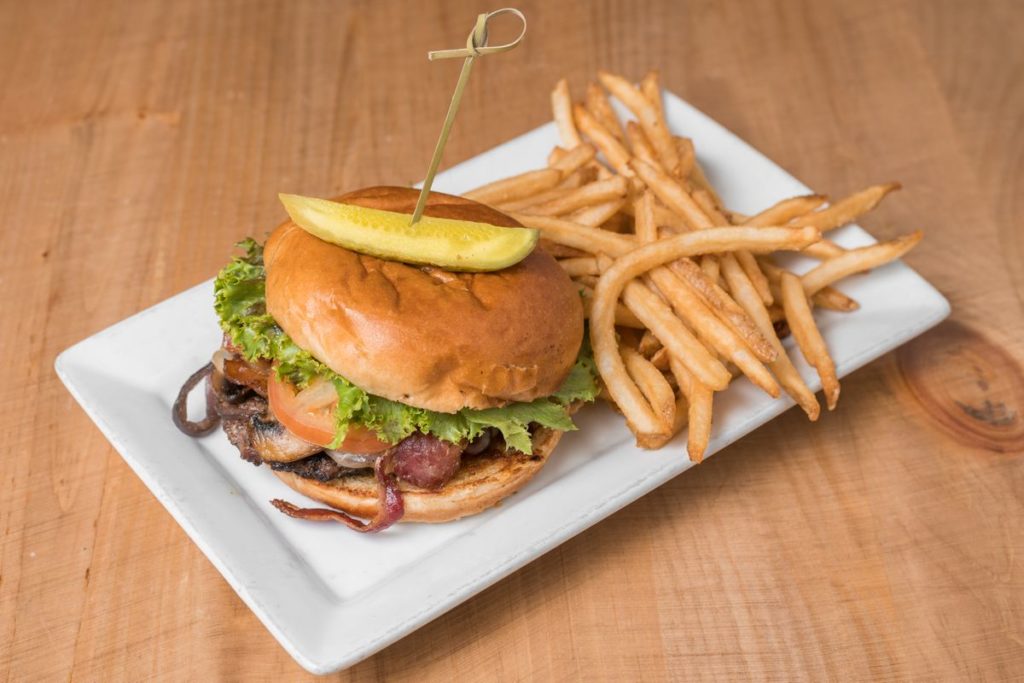 The Trapper Burger
Smoked cheddar cheese, crispy bacon with sauteed onions, mushrooms, and topped with a pickle spear.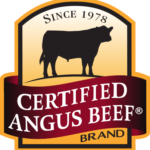 All of Our Beef is Certified Angus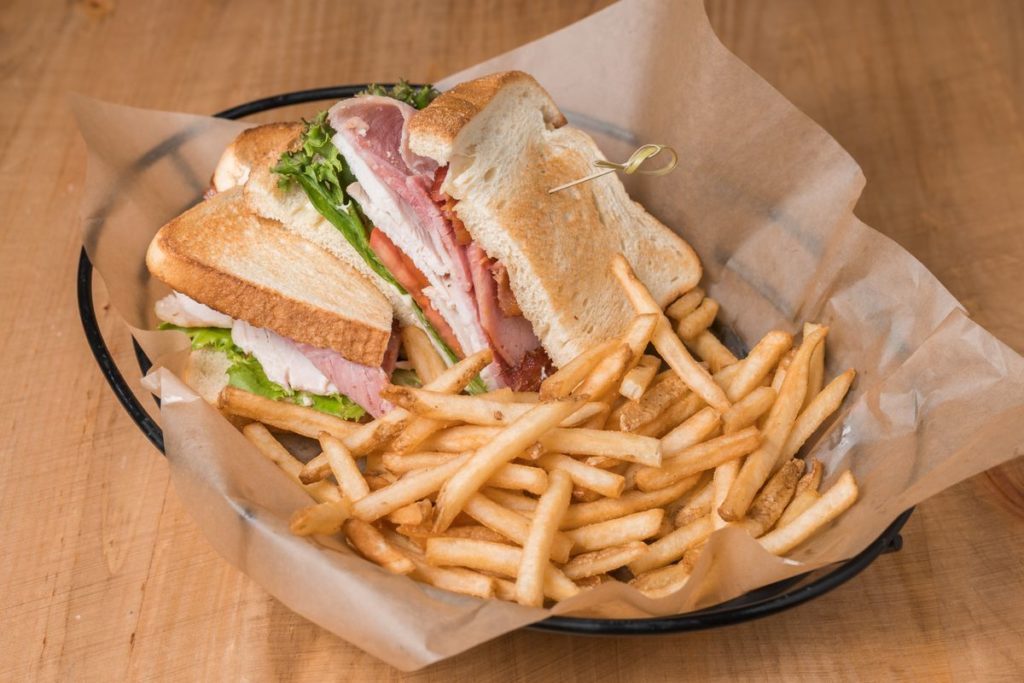 Single-Decker Clubhouse
Bacon, ham, turkey, lettuce, tomatoes, mayo, on white or multigrain toasted bread.